Kuala Lumpur International Airport (KLIA) is Malaysia's main international airport and is also one of the major airports of South East Asia, giving it huge, even multinational, catchment area. It is about 50 kilometres (31 mi) from Malaysia's capital, Kuala Lumpur. The airport is in the Sepang district of southern Selangor state. KLIA's construction cost RM8.5 billion or US$3.5 billion.

The airport can currently handle 35 million passengers and 1.2 million tonnes of cargo a year. In 2010, it handled 34,087,636 passengers; in 2011 it handled 669,849 metric tonnes of cargo. It was ranked the 14th busiest airport in the world by international passenger traffic, and is the 5th busiest international airport in Asia. It was ranked the 29th busiest airport by cargo traffic in 2010.

The airport is operated by Malaysia Airports (MAHB) Sepang Sdn Bhd and is the major hub of Malaysia Airlines, MASkargo, AirAsia, AirAsia X and Department of Civil Aviation (DCA)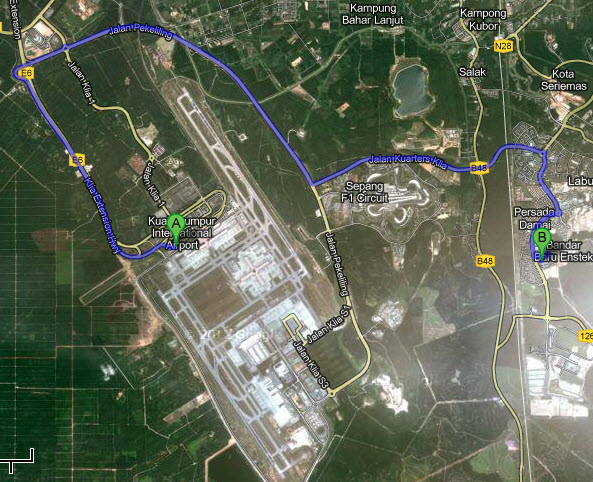 AAN distance from the airport is 20.2 km.