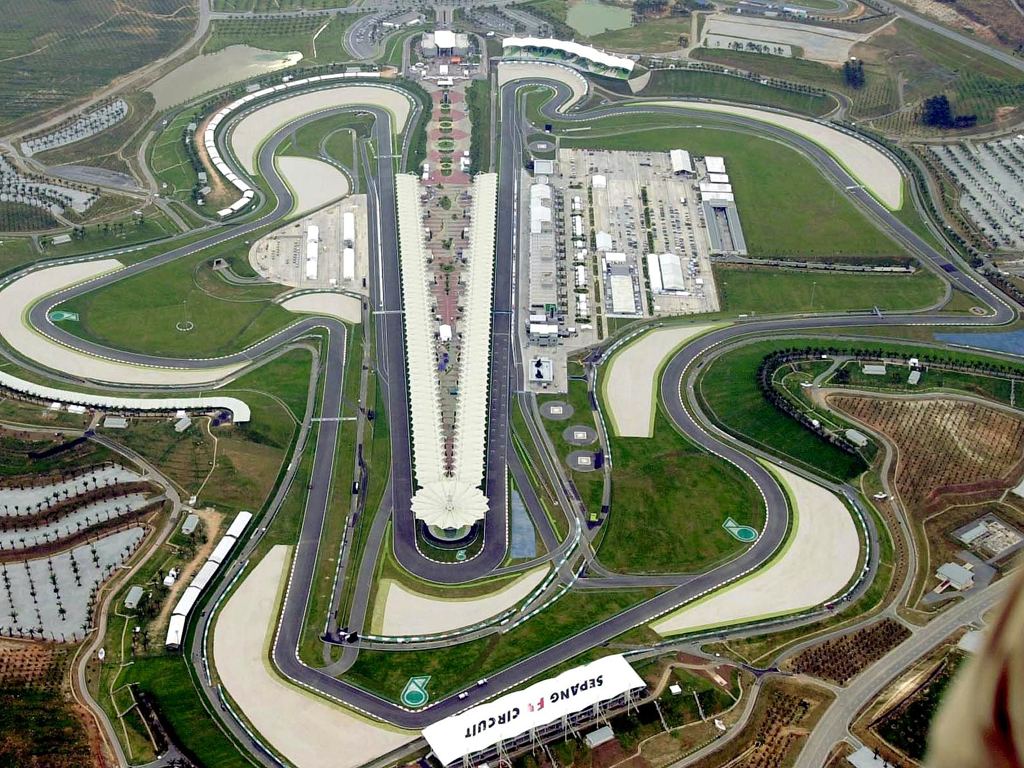 Sepang F1 Circuit is a landmark for the motoring fraternity. Malaysia has virtually set a minimum standard for future F1 circuits around the world, the general opinion of the motorsports world, with the construction of Malaysia's Home of Motorsports.
Sculptured on a 260 hectare oil palm plantation, Sepang F1 circuit sets records from the moment it had its earth-breaking ceremony. Built with the concept of a 'natural stadium', it required more than 9 million cubic meters of earth to be removed. To retain its scenic green, more than 5,000 palm trees were planted around the circuit. As time goes by, more trees were planted further adding to the beauty of the circuit.
The 5,543 meter long track features 15 corners and 8 straights including two high-speed stretches. With a minimum width of 16 meters, the track allows ample opportunities for overtaking, ensuring a suspenseful and thrilling race. The widest part of the track spreads up to 22 meters. The unique criterion of the circuit is that it can be split in to two circuits when required. The split circuits are situated on both sides of the circuit, the north side, and the south side with lengths of 2.8 km and 2.6 km respectively, thus allowing two races to run concurrently.
NAA is located 11km from Sepang Cicuit